Passengers Feared For Their Lives After Plane Nosedives For Ten Seconds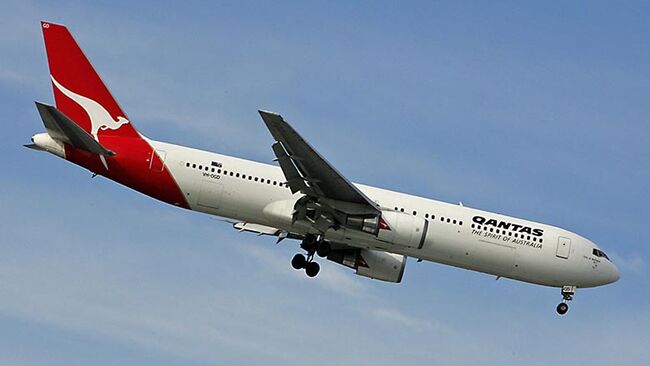 Passengers aboard a Qantas Airlines flight from Los Angles to Melbourne, Australia thought they were going to crash after their plane hit a vortex and nosedived for nearly ten seconds. The terrifying incident happened about two hours after the plane had taken off.
"It was an absolute sense of losing your stomach and that we were nosediving," passenger Janelle Wilson told Australian. "The lady sitting next to me and I screamed and held hands and just waited but thought with absolute certainty that we were going to crash. It was terrifying."
Nobody on board the flight was injured during the ten-second nosedive over the Pacific Ocean.
Qantas issued a statement explaining that the plane hit the wake from a Qantas A380 which was en route to Sydney. The airline said that the two jets were flying in flight paths assigned by U.S. controllers. The planes were separated by 20 nautical miles and 1,000 feet in ­altitude, which was believed to be a safe distance, though in some cases the wake from large, slow-moving aircraft can linger for over three minutes. Australia's air-safety authority said that it reviewed Qantas report on the incident and will not open an investigation.
Photo: Getty Images